Our 7.5" flower collection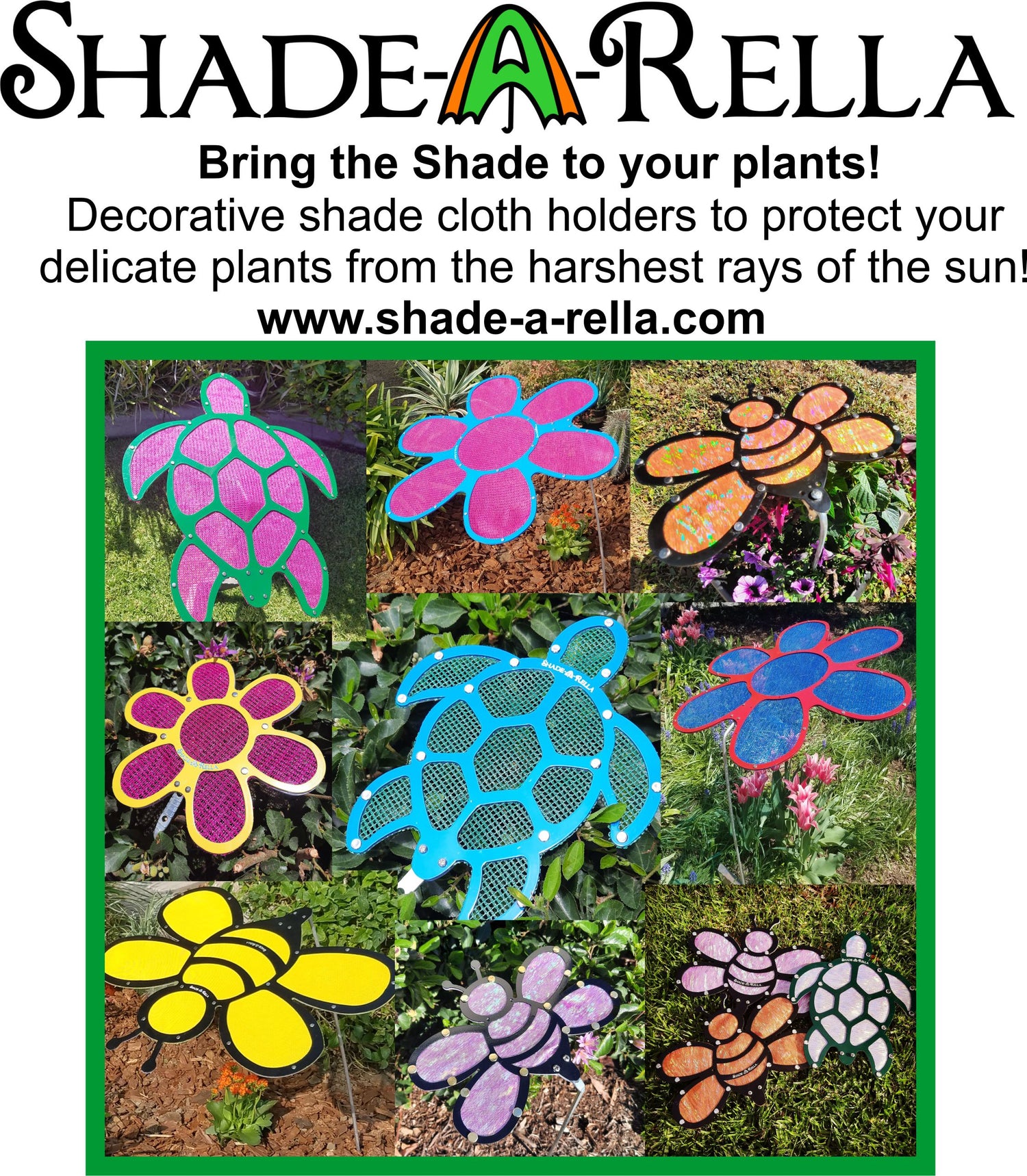 Shade for your plants!
Decorative plant shades that help your plants survive the harshest rays of the mid day sun. Adorable Plant umbrellas for the garden, yard or even window box or patio plants. Two sizes, multiple designs and colors to choose from. Portable shade for individual plants from Shade-A-Rella!
US patent number 247-800384
Shop now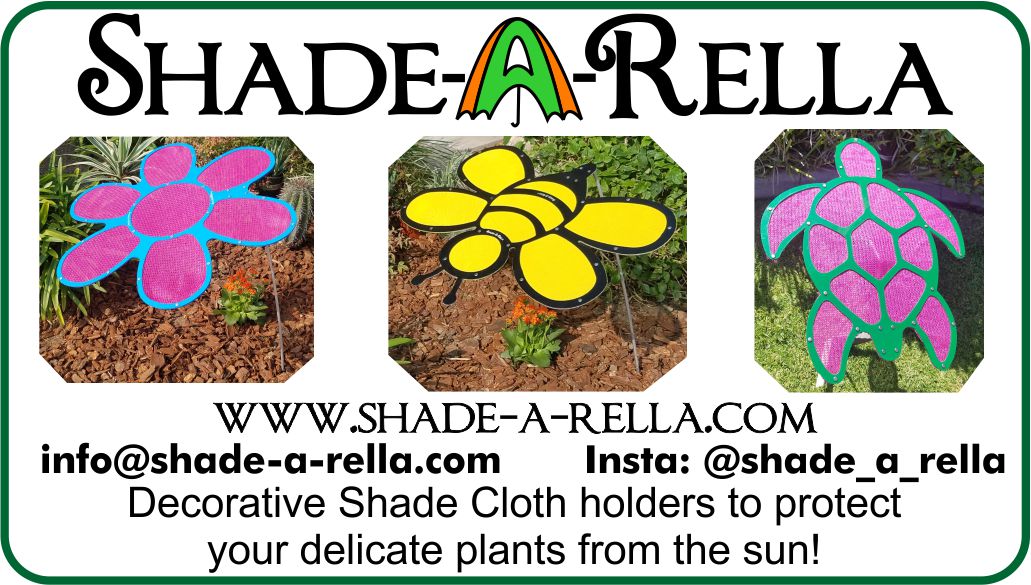 Check out the Videos
We have how to video's to help you place your Shade-A-Rella to get the best shade for your little plants.
Shade for your plants

24 inch Turtle Shade-A-Rella. Plant shades, plant umbrella, shade for your plants.

Yin Yang shade umbrella

Our newest design, the Yin Yang Shade-A-Rella, now in the 24 inch version. Bring the shade to your plants!

Inventor and maker of the Shade-A-Rella

Meet the inventor and maker of the Shade-A-Rella, Shelly! She started this company to provide shade to those delicate plants that need a little extra help.